I have a confession to make . . . I lose weight, then gain it back. Lose it again and gain it back again. I have a belt to prove it.
The belt has not one, but three notches that are well worn. Sometimes I come very close to throwing the belt away, but hold on to it because it's one of my favorites. When I am at my last notch I realize how close I am to losing the belt for good. When I am smaller and three notches into the belt, I smile as I remember I am not where I used to be . . . larger.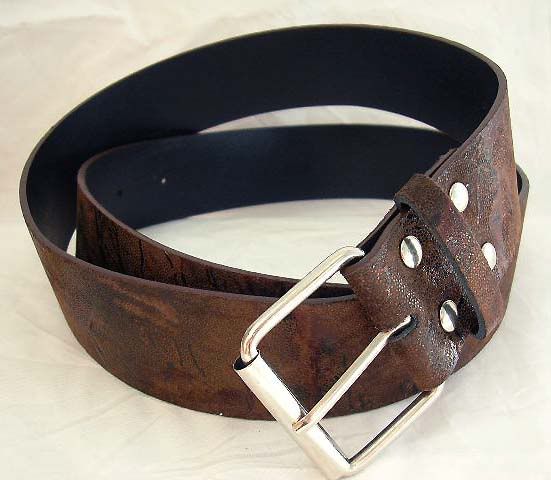 If I had a spiritual belt, I wonder what it would look like? It think it would look the same as the belt I wear. Sometimes I am lazy, sluggish, and distracted. It is at these times I began to realize that I am getting near to losing something very special -- a close relationship with my Heavenly Father. When I am lean, focused and dedicated, I look at the last notch and realize I'm not where I used to be.
As the holiday season continues to march into my life to the tune of the March of the Toy Soldiers from The Nutcracker, I find myself looking at menus, marking the calendar with Christmas parties, and planning time in the kitchen to bake. I have to be very careful not to allow myself to get to the last notch of my belt, less I have to put it aside. The same with my spiritual belt, with the holidays, I don't need to get wrapped in food, fun, and parties but need to remember what the holiday season really means.
This year I am pulling my belt tighter -- "Only one piece of pie please. Yes, the small one will do" -- and spending quiet moments reflecting, praying, and thanking God for His love and most of all His gift to us, His Son Jesus.
What would your spiritual belt look like?
image courtesy of photobucket.com